The Coahoma County Jail located at 63 Sunflower Avenue, Clarksdale, MS. is the central holding facility for criminals in the county. All prisoners from the municipal police departments as well as the Coahoma County Sheriff's Department are housed in the Coahoma County Jail.
The present jail was constructed in 1995, by the Coahoma County Board of Supervisors and can house a maximum of 200 inmates. Felony prisoners as well as misdemeanor prisoners are held in this facility.
The mission of the Coahoma County Jail is to provide professional jail services for Coahoma County while enforcing the law in a fair and impartial manner recognizing the statutory and judicial limitations and constitutional rights of all persons.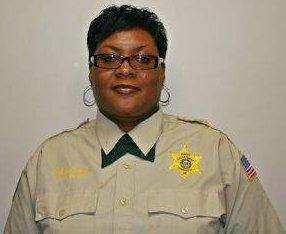 Barbara Johnson
Jail Management
Valencia Carr

Devora Dixon

Glenda Johnson

Delandra Jenkins

Gloria Fair

Barbara Phillips

Otis Bailey

Lola Ingram

Marvin Lee

Andrew Boyd